South East Academic Co-op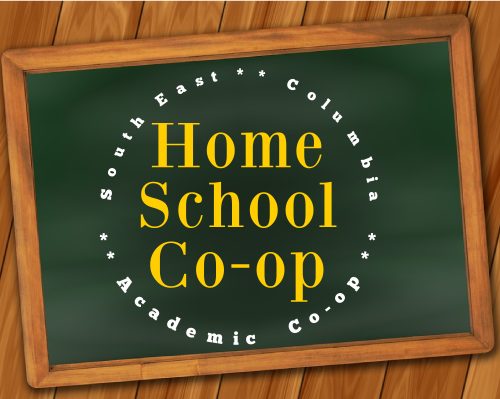 South East Columbia Academic Co-op is an inclusive learning cooperative that meets weekly. Our goal is to have something fun and educational for every age. We would love to have some new members and some new classes – we have plenty of room to expand!
Parent volunteers facilitate the classes in order the help keep the costs low. This is *not* a drop-off program.  Parents are required to stay on the property and assist in some way (not necessarily in their child's class).
Meets on Tuesdays from 9-12 at Temple Baptist Church, 806 Univeral Drive, Columbia. Although we meet in a Baptist church, we do not have any specifically religious classes at this time. We ask that attendees show respect for all.
Mask policy: We have a few immune-compormised participants, so we request attendees to wear face coverings, but it's not required or enforced.
Cost: $15/month per family. Plus, class supply fees–that's it!
Contact Kimberly Kelley: [email protected]
Request to join the Facebook Group: SE Columbia Academic Co-op
Spring 2022 Class Meeting Dates: 
January: 4, 11, 18, 25
February: 1, 8, 22 (Literature Fair on February 15 with Cola City Homeschoolers)
March: 1, 8, 15, 22, 29
April: 5, 19, 26 (Spring Break April 12)
Tentative Schedule (In-progress):
9:00 am: American Sign Language (all ages), more classes needed for K-2nd, 3rd-5th, 6th-8th and 9th-12th.
10 am: IEW Writing (6th-12th ), World History Survey (K-5th), Bill Nye Science/Art (K-5th), more classes needed for 6th-12th.
11 am : Gameschooling (6th-12th) & (3rd-5th), 50 States Study (3rd-5th) & (K-2nd)
Got a class idea? Contact Kim Kelley to work out the details.
Willing to teach, but need help with ideas? We can help with that too.
Just willing to help cover the nursery? That's fine too!
Contact Kimberly Kelley: [email protected]
Request to join the Facebook Group: SE Columbia Academic Co-op