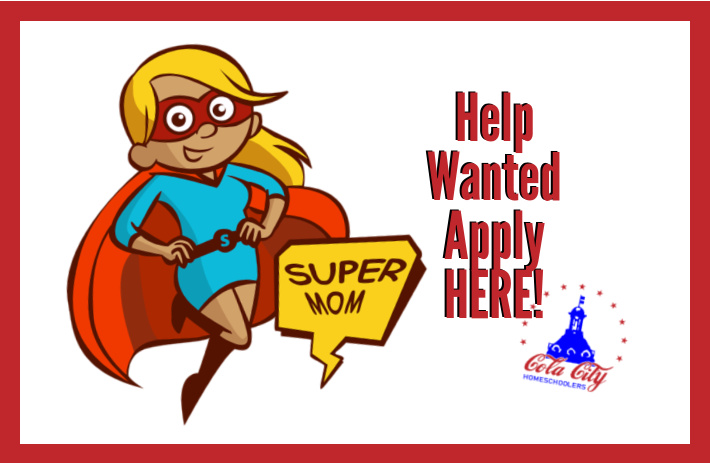 Mom Squad Interest Form
Are you interested in mentoring new homeschoolers and plan upcoming activities? Or helping manage communications? There's lots of work to do–to help manage all the things for this support community. You can be part of the Cola City Mom Squad.
Let's work TOGETHER to build a strong network!
Benefits of Networking Together: I need lots of help–and so do you! So, let's help each other toward our common goals.
Experience and expertise with an established homeschool leader
Endorsement for cross-promotion
Encouragement and mentorship as a new homeschooler/new leader
Resources and equipment available for sharing/borrowing
Financial considerations
The Mom Squad will be expected: Team work and communication.
Follow thru with the assignments you volunteered to manage
Keep in contact with Kim (and other team members) to help implement upcoming activities.
Attend monthly virtual/zoom meeting–to touch base with the team. Partly for fun, partly for "business" ongoing planning/coordination.
Brainstorm ideas–so we can do BIG things: Homeschool Expo, Teen Dance, Graduation and more!
Let's talk about what you're willing to do–and see if we can find the job that's right for you. Complete this interest form, and we'll get in touch with follow-up for an informal interview with Kim.