Media Literacy 101
August 6, 2020 @ 1:00 pm

-

2:00 pm

$25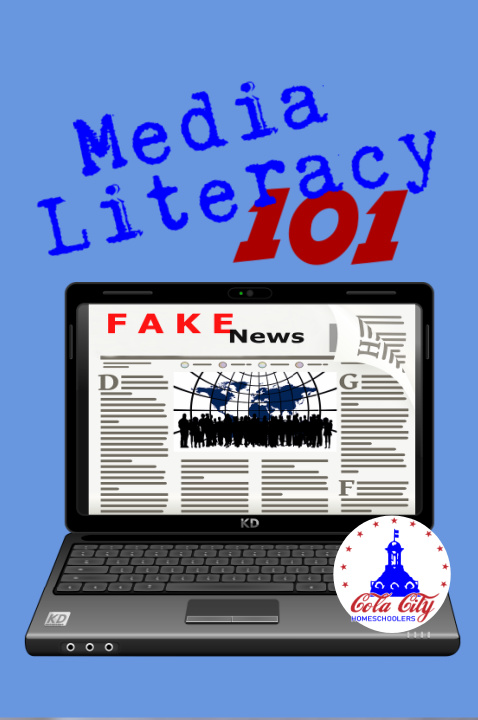 Media Literacy: Can You Spot Fake News?
By Cola City Homeschoolers
Thursday, August 6 @1 pm
Ages: Teens (and adults)
Cost $25
Class Description: 
In a world where everyone is a journalist, it can be very difficult to know if the information you are seeing is true, especially for kids/ teens. This Media Literacy class will promote critical thinking skills that will empower your child to make informed decisions. In this class, they will be introduced to key media literacy concepts through the use of fill in the blank notes, games, and real-life examples. They will learn how to spot fake news using their myth-busting toolkit they will be given during a one-hour class presentation.
In addition,  students will have access to a google classroom and flipgrid for additional resources and continued discussions about fake news. The rest of the course is self paced to dig deeper into media literacy. We'd like to start a journalism club with written articles using reliable, credible sources of information.
Controverial/political topics will be discussed during this class.